Design tips to get more out of your website
As a competitive business owner, you surely want your website to rank higher than all the other directories in your niche. For you to grab and hold tight to the top position in generating links and conversions your website has to display the latest innovations in web design and feature relevant options for users.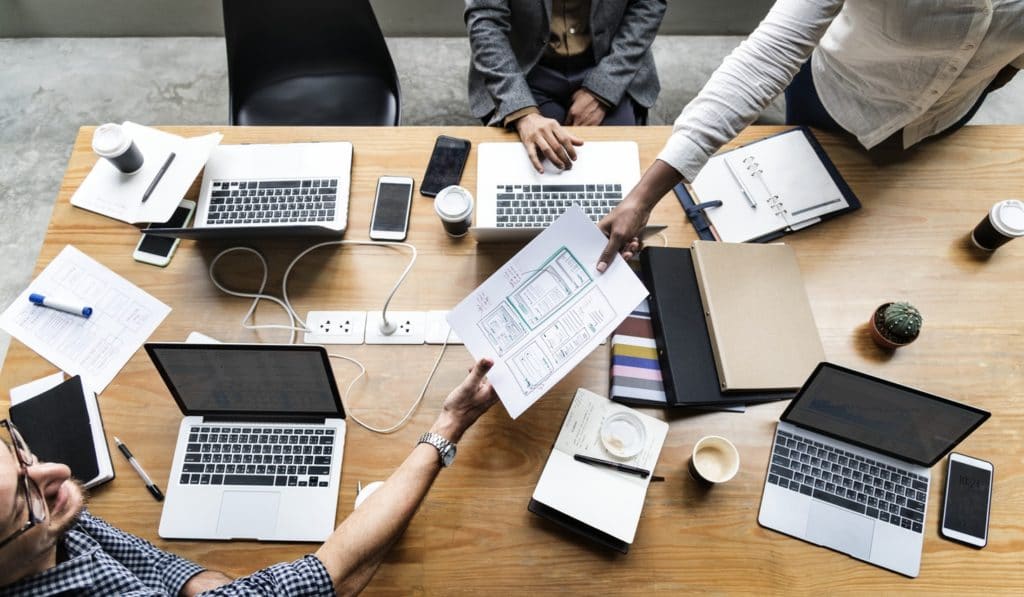 Attracting traffic and converting it into profit is never easy, but not impossible to maintain in the long run. We already know that web design is essential for the success of a business, so we have come up with a few tips that will help you get more out of your website.
Here are a few aspects that you should consider changing or improving when reevaluating your website design!
Simplify it
We will start off easy and with a classic law of web design that says "less is more." People who visit your directory for the first time want to find out everything you are about within the first few seconds of viewing the information you provide. If your website design looks cumbersome, crowded and difficult to navigate, they will lose interest instantly.
Your best choice is to employ a single-column design with no additional options on either side of it. Giving up on your sidebar reduces the amount of information that users have to digest and improves readability. It also gets rid of any redundant distraction that would put pressure on users to navigate away from the page.
Add social media buttons
Some companies underestimate the importance of social media for their business. If you already have a well-designed website that is generating a fair amount of traffic, you can enhance it by linking it to your social media accounts. Create profiles and add buttons that redirect to Facebook, Twitter, Instagram, LinkedIn, YouTube, and so on, depending on what you are selling.
Today's internet users are more likely to recommend your services and your products to their friends or their followers if you enable quick, simple pathways for them. Even if they do not necessarily purchase anything from you, they can increase your brand awareness by sharing your activity through social media.
Make it more humane
Regardless of what products you have on sale or the services that you offer, it is essential that you present them as being useful to people. Adding a human component in the pictures you use to advertise on your website creates empathy and helps users identify themselves as potential buyers of the goods in your offer.
The simplest way to employ this useful tip on web design is to include people in the images in your directory. Try to refrain from using stock photographs, which often denote a superficial approach to sales. Instead, ask some of your former clients to share pictures of them using your products to give potential customers a genuine example of something they might experience if they decide to purchase them as well.
Increase trust through renowned services
If you use an e-commerce website to sell products, you will want to increase the customer's trust in making business with you. A great way to do so is to add badges for renowned services with which you have a signed partnership. Buttons that help people use PayPal or other forms of online transaction assures users that they are on a safe website where they can enter personal data without risking theft.
If you also provide reviews for your products, it would be helpful to add a redirecting button for Yelp or other reviews directories where undecided customers can get another opinion before purchasing anything.
Enhance readability and navigation
One of the latest trends in web design is allowing users to scroll everywhere on your website. More and more directories are giving up on the old and redundant way of navigating a website, which implied clicking endlessly to get to the information you wanted. Your best choice is to design longer pages with sparse sections where users can shift their attention to other areas of your website.
Additionally, you should employ a generous amount of white space, which calms the viewers' eyes and makes them more comfortable to remain on your website much longer than usual. Formerly known as "negative space," this feature is now a gimmick you can use to direct the users' attention to relevant content.
Focus on mobile optimization
Some believe that the users' predilection for scrolling on a website is a result of today's large-scale use of social media platforms on mobile devices, which asks you to do a lot of vertical scrolling just to satisfy your craving for fresh updates and information.
More and more consumers are shifting their use of internet from desktops and laptops to smartphones and tablets. In this regard, you should not underestimate mobile optimization for your website. If people have trouble accessing it or find it difficult to navigate, they will most likely never come back again. Make sure that you are up-to-date with the mobile version of your website and verify its ease of use on a regular basis.
Improve your SEO strategy
A great deal of the online success of your small business is reflected by how quick people can find you with a simple browser search. To make sure that you are always featured on the first page of search results, you have to improve your search engine optimization (SEO) strategy.
Your best choice is to post high-quality content that appeals to the latest trends and to the customers in your niche. There are endless possibilities in doing so, and you can publish anything from videos to blog articles to increase your online visibility.
Identify the keywords that people use more often to look for products that are in your offer, and include them into your posts to attract an audience of potential buyers. Always keep an eye on the ever-changing trends in search engine optimization and change your strategy accordingly.
Read also: Best SEO Tactics To Rank Your Small Business Website in Canada
Invest in speed over the presentation
Many entrepreneurs make the mistake of flooding their websites with infinite amounts of information. They always have the strange feeling that they could share more about what they have to offer, so they cover every small part of the layout with banners, sidebars, and menus. Unfortunately, this strategy makes navigation slow and it could deter many users who look for speedy answers to their queries.
You should maximize the speed at which your website can function. Remove all the fluff and useless information on your homepage to ensure fast reading for users.
A great solution would be to compress all the information you have in smaller, but easily accessible sections. Next, make the social media or contact buttons accessible everywhere on your website. This way, people will be more inclined to reach out to you for the info that they could not find while scrolling through the pages.
Get a FREE Website Performance Audit in seconds. Click here
Perform regular inspections
Last, but not least, you should always keep an eye on the usability of your website. Many times, following an update some directories may develop broken links or pages. Take your time to look for such inaccuracies in your directory and solve them as soon as possible.