Kogneta
Digital Marketing for Franchises & Multi-Location Businesses
Meet Kogneta,
They're Awesome!
Kogneta Inc. is a Toronto based Digital Marketing Solutions Provider for Franchises and Multi-Location Businesses. The team at Kogneta was looking to implement their new design and add some custom functionality for their administrators.
Want to learn more about Kogneta Inc.?
Visit Kogneta Website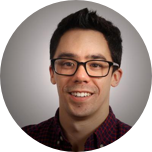 Synmek is the type of Wordpress development team you want behind your website. They're experts at what they do and can work with anyone! - Jordan C.
Custom
Wordpress Development


For Custom Functionality.

Synmek developed a custom theme for Wordpress and integrated plugins such as Advanced Custom Fields. The integration of the plugin allowed for Kogneta's administrative team to create customized case studies for each of their clients. We also developed a re-usable CSS style guide that can be applied to any content throughout the website.

Interested in automating your business processes?

Contact Us Today