Markham Custom Flooring
Read how we helped build brand awareness to drive local traffic for this local flooring business
Meet Markham Custom Flooring.,
They're Fantastic!
Markham Custom Flooring is a Markham based flooring retailer and installation business which does an absolutely fantastic job at all types of flooring. The partners are Markham Custom Flooring were looking to bring their business into the modern era. They had no existing website, lacked processes for generating leads online and relied heavily on word of mouth. Today, they have an effective strategy which consistently generates inquiries from their modernized website.


"Working with Synmek and Arman continues to be an excellent relationship for me. He's helped my flooring store continuously get new leads from our website. He's very reliable, trustworthy and effective at what he does. Highly recommend working with him and his team."

— Wynn Partner at Markham Custom Flooring
Grow Your Flooring Business Today. Book your Free Intro Call Now
Get Started Now
Solution
Custom
Web Design
We developed a custom designed website for My Landscapers Inc. The design was thoroughly researched with residential and commercial flooring customers, to ensure they have the best possible visitor experience. This researched backed approach lead to a 75% increase of conversions in the three months.
75%+
Increase in Goal Conversion Rate
47%+
Increase in Overall Session Duration
Clear
SEO

Strategy

When Terry contacted me, they had no search engine presence, no website and referral business only. There was no organic traffic and they we're failing to attract potential customers searching online for flooring installation services. With our research and custom strategy, we were able to increase their organic visitor traffic by 115%! They were now ranking for competitive keywords and driving the right traffic to their website, all while building authority within the industry.
240%+
Increase in Web Traffic in the First Month
115%+
Increase in Organic Traffic
Effective
Advertising
Getting a consistent flow of leads to a local flooring business is essential to its long term success. We helped Markham Custom Flooring build a series of articles & display ads that drove potential customers to click and ultimately fill out an estimate request form. Our advertising strategy, combined with our researched copywriting increased their traffic by 240% with a goal conversion rate of 75%+ in the first 3 months.
40%
Increase in New Leads
35+
Average Online Leads Per Month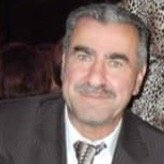 We've been working with Synmek for a few years now and have a fantastic relationship. They're reliable and trustworthy. Highly recommended and thank you so much for helping us grow our business online!
— Terry Partner at Markham Custom Flooring
Hi, I'm Arman and I am the Founder of Synmek
I Can Help You Get These Results! Get started today with a 15 minute intro call.
Get Started Now